Kevin and Erik Mitchell – Investor Agent Conference Event Trainers
Brothers Kevin and Erik have been full time Professional Real Estate Investors since 2007.
After years of developing a step-by-step real estate investment system (www.sreisystem.com), online realtor training (www.iat.com), and multiple keynote speaking engagements, Kevin and Erik are here to teach YOU their proven strategies on how to purchase cashflowing investment properties anywhere in Canada AND how to expand your business by working with real estate investors in the most effective and efficient way possible!
In 2011 Kevin and Erik created a new educational business- Investor Agent Training (IAT) focusing on training realtors how to work with real estate investors in the most effective way possible.
After helping hundreds of real estate agents across the country through this revolutionary training, Kevin and Erik decided to create an one day event focused on providing agents with the information and resources necessary to expand their business and grow their wealth RIGHT AWAY!
Here is a breakdown of the training that you will receive at Investor Agent Conference 2015:
The Investor's Approach To Homeownership: Learn how to make $30,000 – $60,000 in TAX FREE PROFITS from the purchase of your next house.
You are going to want to listen close as Kevin Mitchell takes the stage to reveal the step-by-step system that you (or your clients) can use to make tens of thousands of dollars TAX FREE! Kevin will dig into some of the juiciest information from his new book, The Investor's Approach To Homeownership.
Online Presence: Branding Yourself and Your Business in 2015
Think for a moment about how much has changed in the world in the last decade. Now think about how much you have changed your marketing and branding efforts. In this training module, Kevin is going to provide you with a step-by-step plan to ensure you are maximizing the power of your online community. And don't worry, all the information and resources are easy to implement and will have immediate results.
How You Can Attract Investors That are Ready to Buy 
Plug yourself right into a tried and true method of growing your investor database and developing your current homeowner clients into investors!
7 Must Know Steps for Handling New Investor Clients
Position yourself as an industry leading Investor Agent from the very first time you meet! Learn this step-by-step process so you can quickly identify the serious investors that are ready to buy NOW and collect all the information you need to find them properties that suits their needs.
Multiple Streams of Income That Come From Working With Investors 
– You will learn what they are, how to decide which ones you want to take advantage of, and how to incorporate them into your business. And there is one specific strategy that is going to grow your Homeowner client database like crazy!
Air Tight Clauses You Need to Include in EVERY Offer 
– Making offers on investment properties is a whole different game. Learn what clauses you absolutely must have in every offer, the custom clauses that you can utilize, and the specific situations that you will need them in.
How to Find Properties that Meet your Clients Needs! –
– Finding cashflowing properties that meet your investor clients needs is one of the biggest challenges to making a sale. As such, we go into great detail to show you a proven and repeatable step by step system that you can use to find hidden gems in ANY market.
Alternative Real Estate Investing
– Erik takes the stage to show you how you can make 8%+ investing your RRSP's (and all other real estate investments) in some of the best development projects in Canada! He will also show you how you can make BIG commissions by introducing these fantastic real estate investments to your clients. This is a presentation you are going to want to be paying close attention to.
Finding Properties: The 7 Secrets to finding Hidden Gems
– Finding cashflowing properties can be a very difficult task (some Realtors would even argue it is impossible). That is why this part of the training is SO valuable to you! In this section we are going to share with you all of our tried and tested investment strategies for finding and more importantly IDENTIFYING hidden gems. This might be the most valuable part of the training as we share with you the SECRETS THAT HAVE MADE US RICH!
Evaluating Properties: Running the Numbers
– How in the world can you figure out if a property actually cashflows? In this part of the training we share with you how you can evaluate ANY property in under 5 minutes, and we go into great detail to explain all the numbers and how it all works together.
Negotiating a winning Investment Property Deal
– Making an offer to purchase a personal residence is COMPLETELY different than negotiating a deal for an investment property. In this section we identify and discuss the three different types of Investment Property Sellers and then give you 3 different negotiation techniques to use with each different one. These strategies make us (as investors) tens of thousands of dollars each and every year and you will be able to use them to do the same for your clients and yourself!!!
Acquiring the Property: Closing the Deal
– From the moment you (or your client) sign the offer to purchase on your new investment property through to the day of closing, there are many very important tasks that must be completed. Forgetting one thing could cause additional stress AND MONEY. As such we have created PROPERTY PURCHASE CHECKLIST of all these things that need to be taken care of so you can navigate through the process with ease. We will show you how to use the checklist, what things can be moved around, and what things must be done at a specific time. This checklist is THE BEST RESOURCE we have to offer. The time and stress it saves you is incredible and your clients wont be able to thank you enough for giving them this resource!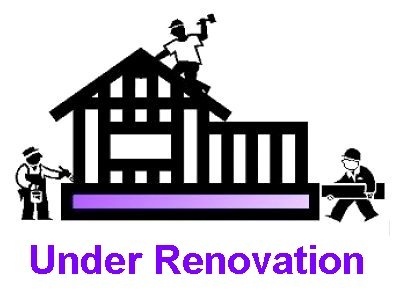 Renovating With A Purpose
– It is one thing to renovate a personal residence, and a completely different experience to perform renovations on your investment property. In this section, we will discuss all the major factors you must consider BEFORE you being planning your renovations. Ultimately renovating with a purpose means figuring out exactly what the ROI will be in the work you are going to perform and then going out and doing the work.
And Much, Much, More
– This information packed day is exactly what you need to expand your business and grow your wealth TODAY! Along with all the amazing training described above there are a ton of resources and priceless pieces of information that will be shared throughout the day.